FOUNDERS - ABOUT US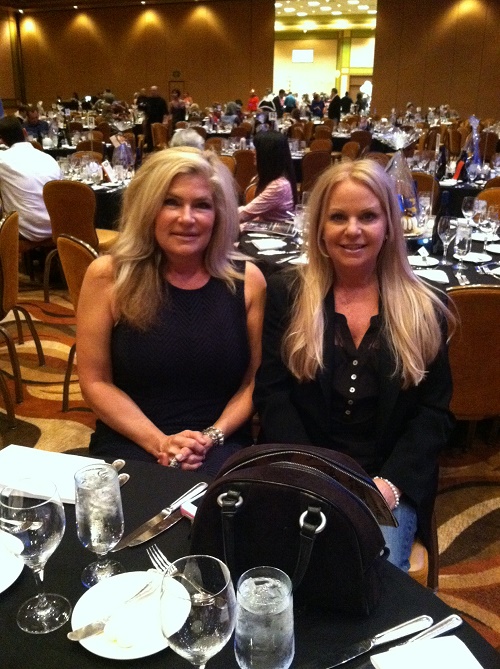 Jolie Day Spa was founded in 2001 by
Suzanne Bitz and Kelly Johns Ozmon Licensed Aestheticians in Southern California, Founded in 2001.
Jolie Day Spa/Joli Visage Skin Clinic was founded in 2001 by
Suzanne Bitz and Kelly Johns Ozmon Licensed Aestheticians in Southern California, and o
pening their 2nd Joli Visage Skin Clinic in 2003.
Our greatest passion was skincare ingredients we wanted to offer result oriented, highly concentrated active ingredients, our own products! After Years of research reviewing scientific and industry literature to find the best skin care chemist we launched Joli Visage Skincare TM.
The journey lead us to scientific experts!
Formulations we thought we would only dream about with cutting edge technology slowly transformed into our own product line.
The active specialty ingredients, Epidermal Growth Factor (EGF)
Keratinocyte Growth Factor (KGF)

and B)

Superoxide Dismutase (SOD)

Mitochondria Concentrate
ROS* Terminator (Antioxidant Complex)EGF, as proteins are second to none in the world and we are proud to offer our Joli Visage Skincare Products. We work hard to continue to be at the cutting edge of skin care technology.
Joli Visage Skincare is a recognized leader and innovator in skin care that is committed to continually expanding and improving the professional skin care market.
OUR PROMISE
We stock the best skin care ingredients in the world, proven by scientific research and real-world testing. You will not find promises of miracle cures, only sensible solutions to your needs.
We work as hard as we can to make our products affordable.
At Joli Visage Skincare, you don't overpay to cover a bloated marketing budget, you pay less for superior product quality. Our commitment to our customers is not limited to providing skin care products. We take your needs seriously.
Have questions? Need advice?
We will work with you to find solutions suited to you. We will not hesitate to advise you to use a product that we do not stock if we feel it will work for you.
Fundraiser Boys & Girls Club of America
THE TRUTH

THE TRUTH
Read & Save
We are proud to say that our Bio-Chemist. With more than 45 years as a biochemist and skincare expert, Dr. Hannah formulates Joli Visage Skincare
When we started Joli Visage Skincare we wanted to work only with the best and most professional.
We came to the conclusion after much research and testing that the secret lay in finding and working with the best formulator. Specialty ingredients, as natural as possible with a perfect balance.
We wanted our products to really work to show real results, to be based on Science and to use true natural active ingredients.
The anti-aging skincare industry that says that preserving your skin and looking gorgeous at any age has to cost a fortune. We disagree.
With JOLI VISAGE SKINCARE we had a vision in mind: We wanted your skin to reflect the quality of the product you use, not the amount of money you spend. Luxury you can afford
At JOLI VISAGE SKINCARE, our mission is to show that the impossible is indeed possible: that great skin and the revolutionary products that help you achieve it, can be yours. You know you deserve it; now you know you can afford it.
THE TRUTH: The Founder's of Joli Visage Skincare, Kelly Johns & Suzanne Bitz, Estheticians and Owner's of Joli Visage Skin Clinic, Award Winner's, have many reasons to be passionate about skincare formulas. The first, having healthy skin for themselves and their clients. Secondly, knowing that massed produced skincare formulas are overpriced and customers pay for marketing. The also had the knowledge to offer products at a more competitive price point. The last point is the driving force in their product line. They felt that having a smaller skincare line, without the luxury of a huge marketing budget and relying on "Word of Mouth" working with a small laboratory & bio-chemist, offering small fresh batch product and replicating the higher end formulas at a fraction of the cost!
After 16 years of hard work that is what they have accomplished. Purchase any product from the Joli Visage Skincare Line and you'll get better results from any powerful company cornering the market!
For example, Estee Lauder owns both the upscale "La Mer" brand and the less expensive "Clinique" line. Similarly, Lancome sports both a pricey mall brand and bargain-priced "L'Oreal" brand. Although the parent companies vary their product lines somewhat, many of the active ingredients that are sold at a premium price in one line, are available at a discount in the less expensive lines. Although the lines vary, the important point is, neither brand is fresh batched, and both lines are higher priced and mass produced. In the world of skin care, not all skin types can fit in one category. Get fresh, authentic, higher quality ingredients with our company!
Here are a few examples of skincare products that have remarkably similar formulas and effects! We offer a MONEY BACK GUARANTEE, and promise our ingredients are 100% better:
HYLEXIN FOR SERIOUS DARK CIRCLES
- GYOSTEMMA PENTAPHYLLUM EXTRACT, HESPERIDIN METHYL CHALCONE, PALMITOYL TETRAPEPTIDE-3, DIPEPTIDE-2, HYDROSUCCINIMIDE, CHRYSIN, PALMITOYL OLIGOPEPTIDE -
$59
LA MER, CREME DE LA MER -
Born from the sea, the legendary Crème de la Mer has the power to transform the skin. In a short time, firmness improves, lines, wrinkles and the look of pores become less visible, skin looks virtually ageless. Even the driest complexions are renewed and rejuvenated. With the nutrient-rich Miracle Broth™, the heart of La Mer's profound powers of transformation, skin is immersed in moisture, sensitivities soothed, radiance restored. -
$350
2 OZ
.
JOLI VISAGE MIRACLE CREME
- 50mcg Epidermal Growth Factor -
Ingredients:
Epidermal Growth Factor (EGF) suspended in ammonium sulphate/water solution. Distilled Water, Jojoba Seed (Simmondsia chinensis) Oil, Sorbitol, Butylene Glycol, Cetyl Alcohol, Glyceryl Stearate, PEG-100 Stearate, Stearyl Alcohol, Sesame Seed (Sesamum indicum) Oil, Sweet Almond (Prunus amygdalus dulcis) Oil; Avocado (Persea gratissima) Oil, Sodium Hyaluronate, Polysorbate 20, Citric Acid,Dimethicone, Carbomer, Triethanolamine, Diazolidinyl Urea, Phenoxyethanol -
$65 2 OZ
.