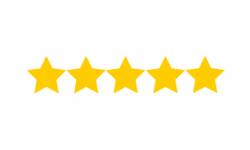 INDISPENSABLE AGELESS SERUM - ADVANCED-5 PEPTIDES
UNLOCK FIRMER-FIRMER SKIN WITH 5 POWERFUL PEPTIDES THAT MAKE SKIN MORE RESILIENT AND REDUCE THE
APPEARANCE OF LINES
Each peptide precisely targets concerns of loss of firmness, dullness, wrinkles and discolorations
Silky, lightweight gel absorbs instantly
Use alone or add to your moisturizer or serum
HOW IT WORKS:
INDISPENSIBLE AGELESS SERUM HELPS SKIN TO LOOK AND ACT YOUNGER. FRENCH TRADEMARK PEPTIDES, A TOTAL OF FIVE ARE COMBINED
FOR MULTI-TASKING DIFFERENT SKIN CONCERNS LIKE: LOSS OF FIRMNESS, DULLNESS, & WRINKLES. THE UNIQUE COMBINATION
OF INGREDIENTS RATHER THAN A SINGLE INGREDIENT MAKE A TRUE ANTI-AGING PREVENTIVE ALL STAR PRODUCT!!
DESCRIPTION:
THIS AGELESS SERUM WILL UNLOCK FIRMER-LOOKING SKIN WITH 5 POWERFUL PEPTIDES THAT TARGET FINE LINES,
MOISTURE LOSS, FIRMNESS
AND SKIN BRIGHTENING.
OUR INDISPENSABLE AGELESS SERUM IS LIGHT IN TEXTURE AND CAN BE USED EVERYDAY.
THE PRODUCT ALSO CONTAINS A COMBINATION OF CERTIFIED ORGANIC EXTRACTS, PROVIDING A CERTIFIED ORGANIC PRODUCT
CONTENT OF OVER 70%. USE ALONE OR ADD MOISTURIZER OVER THE SERUM FOLLOWED BY SUN PROTECTION FOR DAY.
HOW TO USE:
APPLY EACH MORNING GENTLY MASSAGING INTO THE FACE & NECK.
MAY BE FOLLOWED BY MOISTURIZER OR USED ALONE WITH SPF APPLIED FOR DAYTIME.
KEY INGREDIENTS: Stay-C®, Hyaluronic Acid, Matrixyl®, Matrixyl® Synthe-6™, Argireline®
INGREDIENTS: Aqua, Aloe Vera Leaf Juice, Isopropyl Palmitate Sodium Ascorbyl Phoshate, Sodium
Ascorbyl Phosphate, Sodium Hyaluronate, Palmitoyl Pentapeptide-4, Hydroxypropyl , Cyclodedextrin, and
Palmitoyl Tripeptide-38, Acetyl Hexapeptide-8, Butyrospermum Parkii (Shea Butter), Matricaria Recutita
(Chamomile) Flower Extract, Camellia Sinensis Green Tea Extract, Olea Europaea (Olive) Leaf Extract,
Carbomer, Arginine, Phynoxyethanol, Ethylhexglycerin, *Certified Organic 70%
30 ml. / 1 Oz.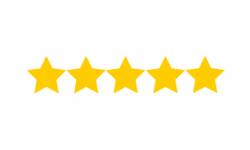 As I get older (64 next month) my skin has gotten more sensitive. I can't use high concentrations of much -- Retinol, AHAs, etc. just make my face sore. I got this and added it to regimen. It is improving my lines, the fine lines and bigger ones. My complexion appears smoother and my skin tone is more even. I'm very happy with this product, I layer it with the Bio-Restorative Marine and Vanish Eye Serum!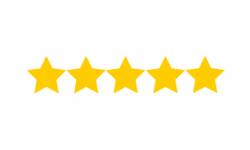 10/19/2018
Fantastic Product
Deanna Ricardt from Austin, Texas
I use Retinol at night and combine the Indispensable Ageless Serum. This is IT. I added it to my routine three weeks ago and it has made the most amazing difference. I always take advantage of the Insider's Club Sales and usually get 25% or more off so I will plan on stocking up on this new product!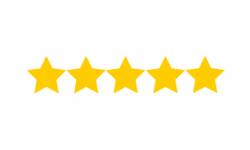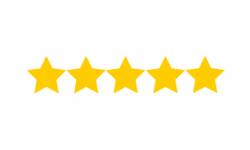 10/25/2018

I Love This New Product!
Tammy Louis
Temecula, Ca.
I Love This New Product!
I have been ordering from Joli Visage for many years! I trust their formulas and I know how passionate the owner's are about
amazing ingredients! I have added this new peptide formula to my regimen and am so amazed at how beautiful my skin has become since just adding this new product!!!!!! Thanks!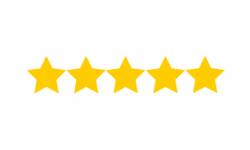 10/28/2018
Actually I can see a difference in first bottle purchased
Denise Montow
I think I can see a difference in my skin tightness and wrinkles in the first bottle. I just finished the first bottle and I will be reordering to keep trying it. It goes on great, dries quick and you can't even tell you have it on. I wish I had some for my whole body! Great Product.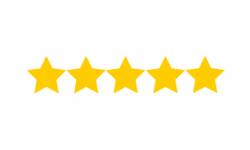 10/29/2018
Lindsey Stalky
Murietta, Ca
I am so impressed with this new Peptide Formula! It is made with the Sederma Peptides, a French Manufacturer that is the leader in technology for Anti-aging Patented ingredients!
I am an esthetician and would highly recommend this product to anyone