Want a smoother, younger-looking skin on your face? Start adding algae to your beauty routine!
Amanda always had issues with her skin. Every day she would look at the mirror and see all the pimples, black spots, and greasiness accumulating in every corner of her face and would make her feel very uncomfortable. At some point, she felt that no option available was going to improve her skin condition, especially once some wrinkles started to form around her eyes and mouth. Even if it was a natural aging process, Amanda still felt self-conscious and wanted to feel better about having more healthy skin, or use makeup without having to worry about worsening her condition. She even went to check her hormone levels, since she had knowledge about skin eruptions getting worse because of hormonal imbalance. Until she finally went to a dermatologist who recommended her to use algae-based skin products.
At first, it seemed too simple to be true. But what Amanda didn't know was that the algae helped disinfect her skin from bacteria that caused most of the pimples. With just a few weeks of cleaning her face every night before bed and applying some moisturizing cream, all products with algae components in it, she was helping her skin battle against foreign elements that obstructed her pores and caused the pimples.
Another key ingredient in her beauty products was chlorophyll, which helped her skin to retain moisture and offers cleansing properties. Amanda noticed how her skin started to look smoother and well-hydrated once she started incorporating these amazing skin products into her daily routine.
For Amanda, it was a relief to start having cleaner skin. But another change she saw that surprised her was that her wrinkles stopped getting worse. In fact, after some months of constant cleaning and moisturizing with algae-based skin products, she found out that some algae can also reduce the breakdown of hyaluronic acid within the skin. This meant that she was actively battling against skin aging by using her day-to-day products.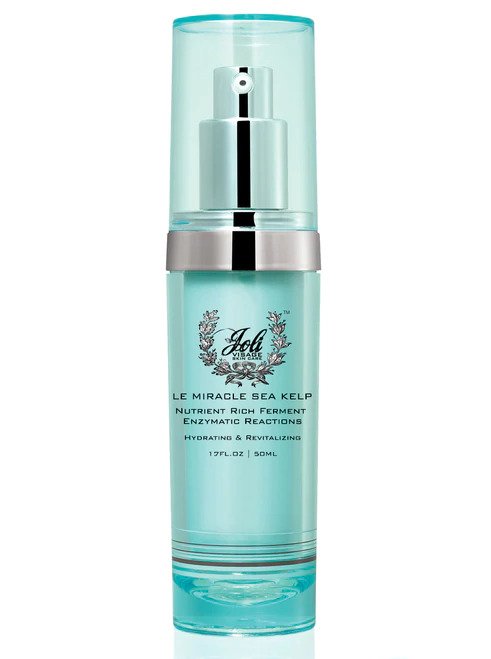 Amanda was very happy to continue using her creams and serums, knowing that they were multi-purposed and helped with her skin health immensely. She wished to have known sooner about all the great properties surrounding such a common and abundant natural resource. Nowadays, Amanda recommends algae-based products to all of her friends and anyone who asked about her beautiful skin!

Try this amazing algae based product today! Compare at $350 from La Mer!