How to eliminate large skin pores – a little known secret that makes it happen easily and effectively
(Spoiler alert: acne and wrinkles go with them!)
You and I both know that makeup is there to hide skin problems, not fix them, right? And we both know how quickly these problems (like an unexpected breakout or even a single blackhead) can ruin your mood – and the fact that we can cover them up does not seem to help. Funny how our mind works, isn't it?
My pet peeve is large pores. Not sure why, but these "craters" on my skin make me really self-conscious… and knowing that this is what actually breeds acne and blackheads only adds insult to injury.
Personally, I hated that feeling! After years of frustration, it dawned on me that conventional approaches can't help you get rid of black dots. Luckily, I found a solution…
Ahhh. It feels so good to start the day with the knowledge that your skin is ideal. No visible blemishes can ruin your confidence. You know you RULE the day, Today, you can be unstoppable No acne and large pores can kill your vibe. For us, girls, sometimes it does not take much to feel empowered.
You're probably thinking: yes, sure. But is there really a magic salve that can shrink large pores? Aren't those, like, genetic?
You may be surprised that the good old lactic acid (yes, the one that is found in food) has been shown to work literal wonders on the skin. This ingredient focuses directly on exfoliating the dead skin and therefore shrinking large pores. Hence, the "craters" disappear, skin gets cleaner (and softer!), self-esteem rises (I'm still wondering how everything is tightly connected).
What surprised me the most is that cosmetologists use lactic acid in even stronger professional peels and treatments – so it is not a DIY, home treatment by any means. However, remember how in the days of old the royalties would take a milk bath to keep their skin fair, Clair and soft? Well, it's the lactic acid that is naturally found in dairy products that produced that effect. There are many other home remedies that use its power. But luckily, today we don't have to walk around with sour cream smeared on our face in order to get rid of mood-killing blemishes.
As I already mentioned, this lactic acid based product perfectly removes a layer of dead skin cells and, therefore, speeds up cell turnover and renewal. It also contains another popular ingredient: alpha hydroxy acid: it effectively reduces the wrinkles and brightens the skin.
After a few weeks of experimenting, I've noticed that my skin became a lot more moisturized than I have ever know it to be before. Large pores shrank, black dots disappeared, and I forgot about acne. And even my little wrinkles around eyes and mouth disappeared!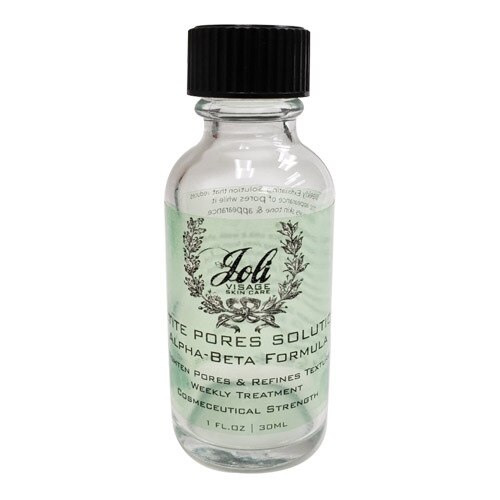 A lot of skincare products promise these results but do they do not always deliver. Petite Pores Solution is one of these rare products containing generous enough amounts of lactic acid that makes all the magic happen. If you want to see the results for yourself, simply click below:

Buy it now -- the price has been reduced for a limited time, as we are trying to get the word out: